Tour Packages to New Zealand are becoming increasingly popular as people become more aware of the many benefits of taking a trip to this beautiful country.
New Zealand is well known for its stunning scenery, which includes towering mountains, pristine rivers and lakes, and lush green forests. In addition to its natural attractions, New Zealand also boasts a rich culture and history. Maori culture is an integral part of New Zealand life, and visitors can learn about it through tours, museums and cultural centres. With so much to see and do, it's no wonder that Tour Packages to New Zealand are in high demand.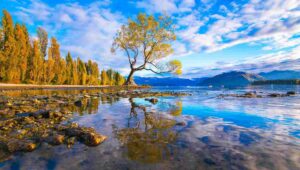 When you browse the packages on our website, the packages vary in price, duration, and itinerary. Some tour Packages to New Zealand include airfare, while others do not. Most tours include accommodation, transportation, and some meals. Some tours are guided, while others are self-guided.
When choosing a tour, it is important to consider your budget, travel preferences, and the amount of time you have, once you are clear on that, you can simply browse through our website that provides more information about our packages.